Both new and existing Users can be added to a new or existing Mission.
From the Dashboard, enter Missions
Select an existing or create a new Mission
Click on Users
Click on Manage Users or Add users

You can either add users manually one by one or in bulk by Import.

Adding Users manually
To add new users, click on:
Add new users > enter the User's details > Send invite
To add existing users click on:
Add existing users > select users from the list > Add selected users > Confirm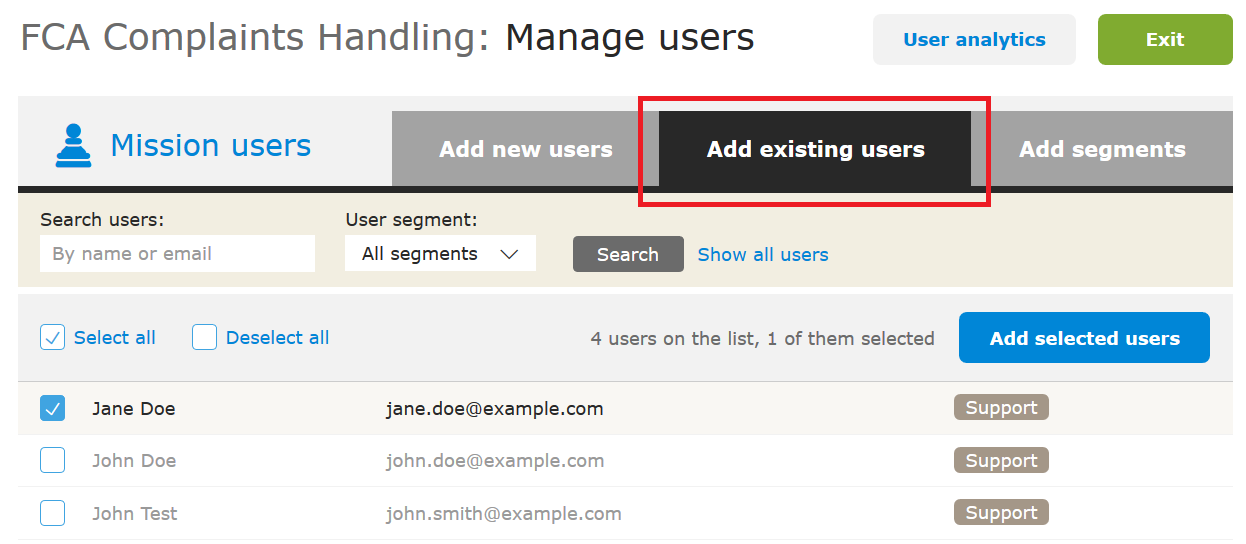 Adding users in bulk
To add users by import, click on:
Mission users > Import users
For more details on how to import users to JollyDeck see Bulk User Management.