Please note: Only Administrators have access to the Dashboard Settings.
Creating a new segment
From the Dashboard, enter Settings
Select Segments
Click on Add new custom segment
Create a new segment and add its values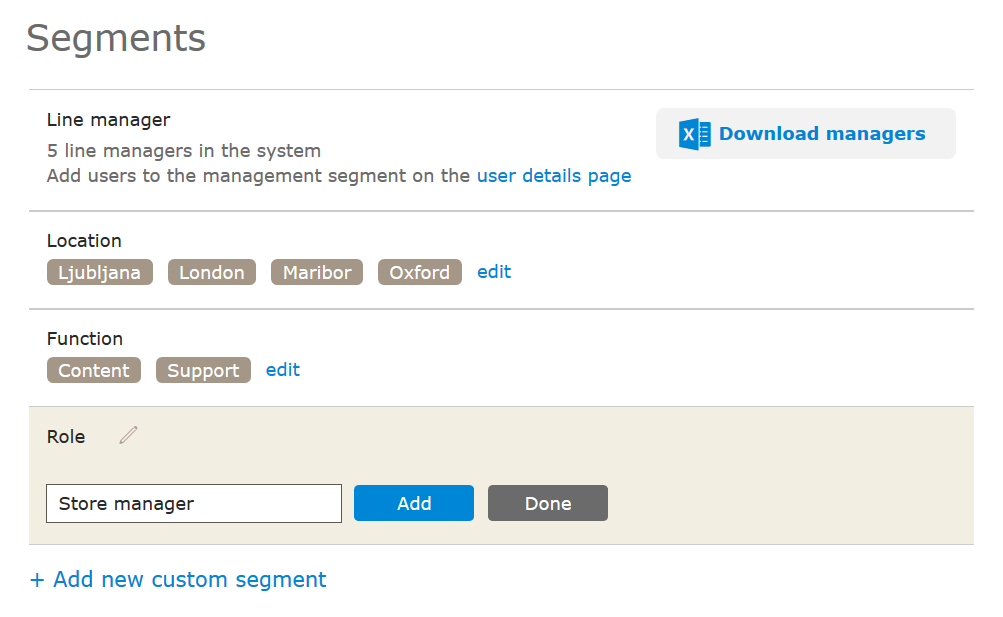 Please note: New segment values are also created automatically when importing Users. All field values in the segment column that do not yet exist in the system are added automatically as new segment values.
What are the benefits of assigning Users to different segments?
The biggest is observing Mission analytics across User segments, monitoring and comparing Mission results and completion rates per segment.