A user segment group cannot be deleted in the Dashboard. If you would like to delete a whole segment group including all its values, please contact us at support@jollydeck.com.
However, you can delete certain segment values by going to:
Dashboard > Settings > Segments
Click edit and remove unwanted segment values.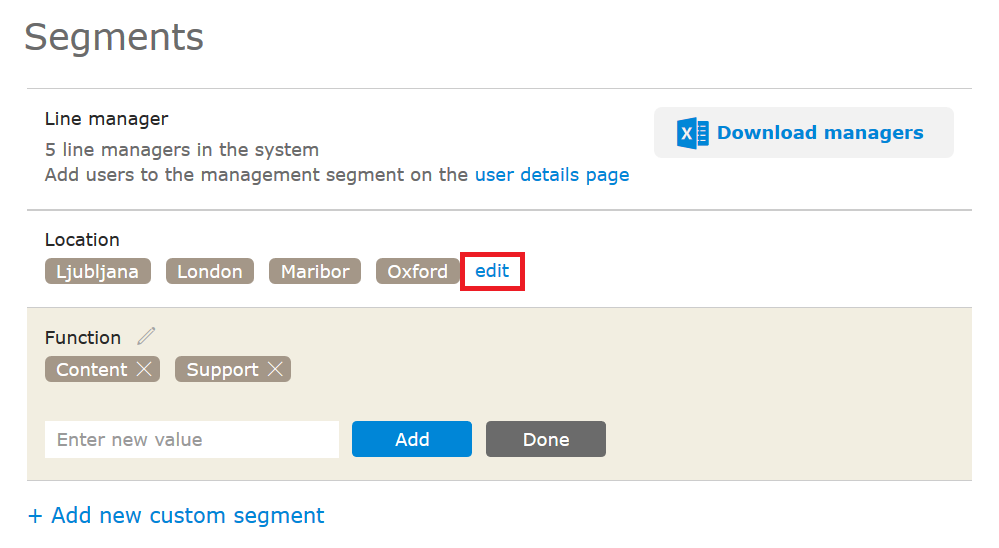 Please note: only Administrators have the access to the Dashboard Settings.