Bulk import of user data can be done by going to:
Dashboard > Users > Import users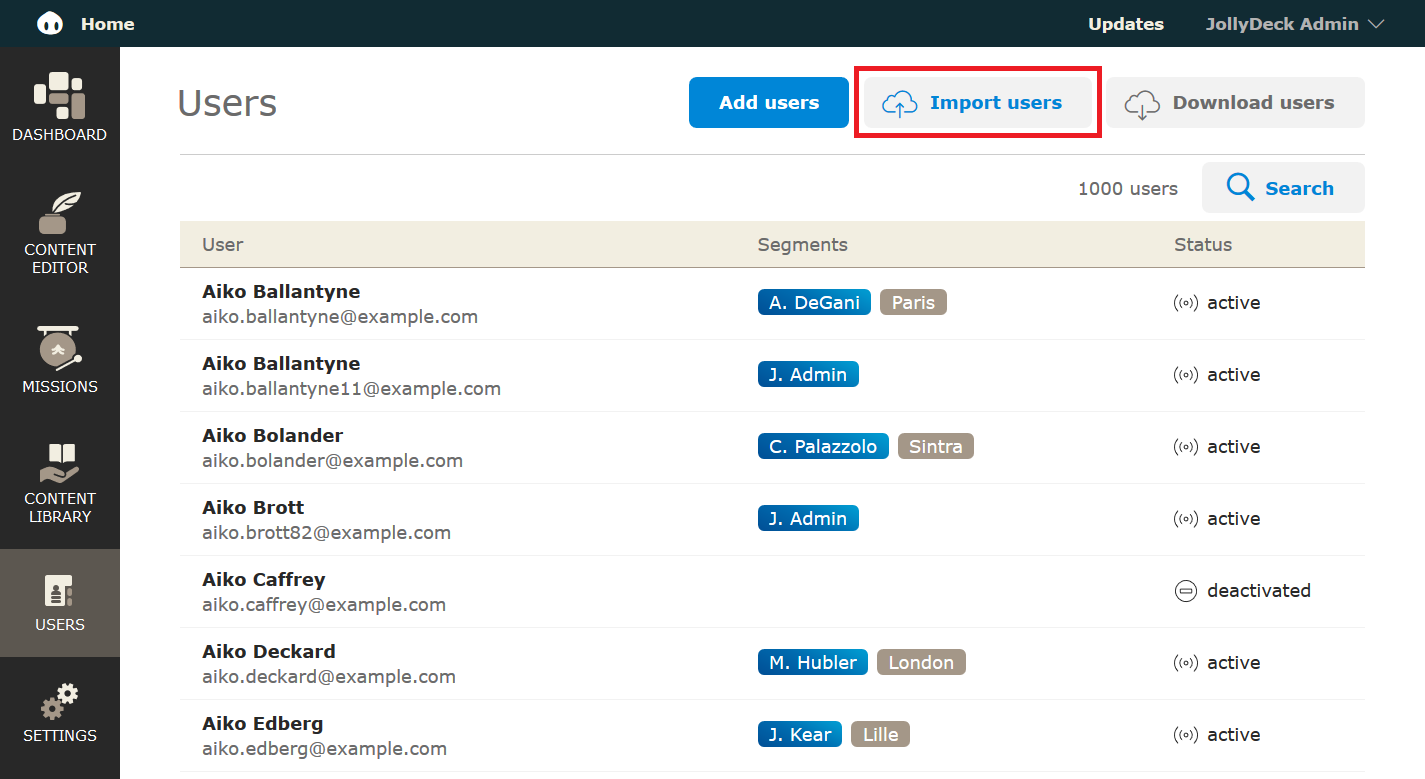 There you are able to select one of the following bulk actions:
Selecting one of the bulk actions will take you to the first and most important step – preparing the import file. But don't panic! Our template file wizard makes this a lot easier for you.
If you are looking for more detailed instructions on importing user data click on one of the actions listed above.