Yes. The amount and frequency of comms sent to Users is up to you.
Manage comms when creating a new Mission/Library item
That said, there are several pre-set options for comms frequency/amount in a Mission. These relate to the Mission's level of importance, e.g.: only testing, good to know, shouldn't miss, compliance. These importance rankings are found in the 3rd step of the Mission creation process, when you decide on comms. After ranking the importance, the comms and their frequency can also be adjusted manually.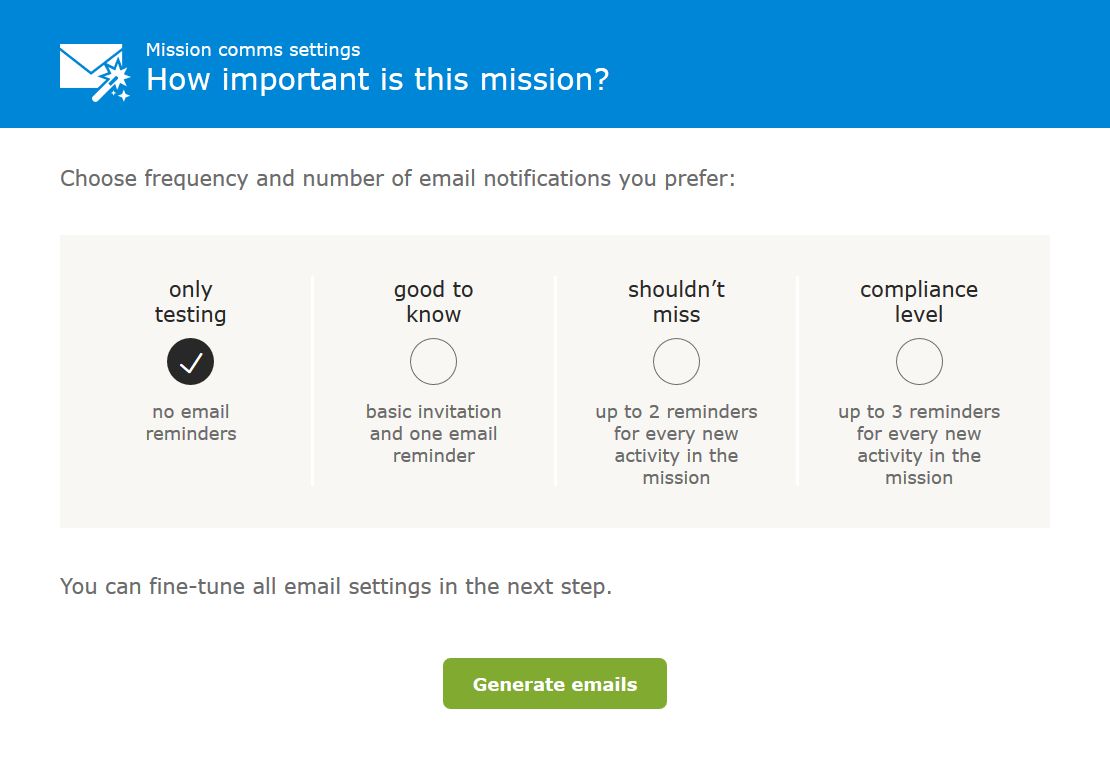 When creating a Library item which includes course, test or a quiz, comms can also be managed in the 3rd of creation process. By the default, all system emails and reminders are disabled for Library items. To enable comms or change their frequency manually, please click on Manage all emails.
Adjusting comms post-launch
From the Dashboard, enter Missions/Content Library
Select the Mission/Library item
Click on Comms
Choose Manage all emails
Click on the ON/OFF slider to activate/deactivate email
Set the time delay for campaign reminders