The Team performance page provides line managers with a basic overview of their team members and their learning performance.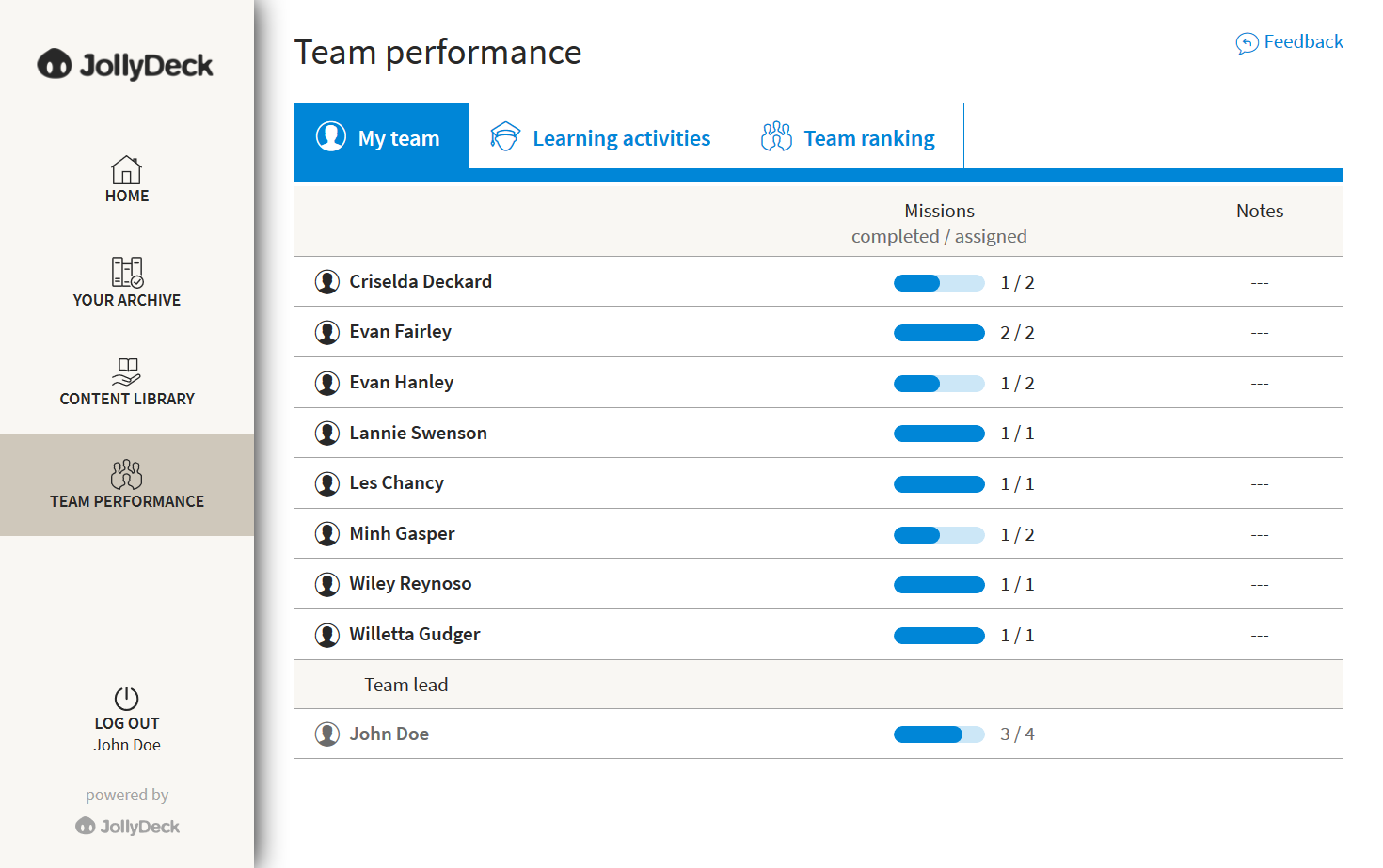 Personal performance
Clicking on a team member opens their personal profile page with more detailed information about all their learning activities.
Furthermore, the detailed view also enables line managers to view which questions in a course or a test their team members got right/wrong.
Learning Activities Overview
Line managers are also offered an overview of learning activities their team members are enrolled in. Clicking on a learning activity opens more detailed stats.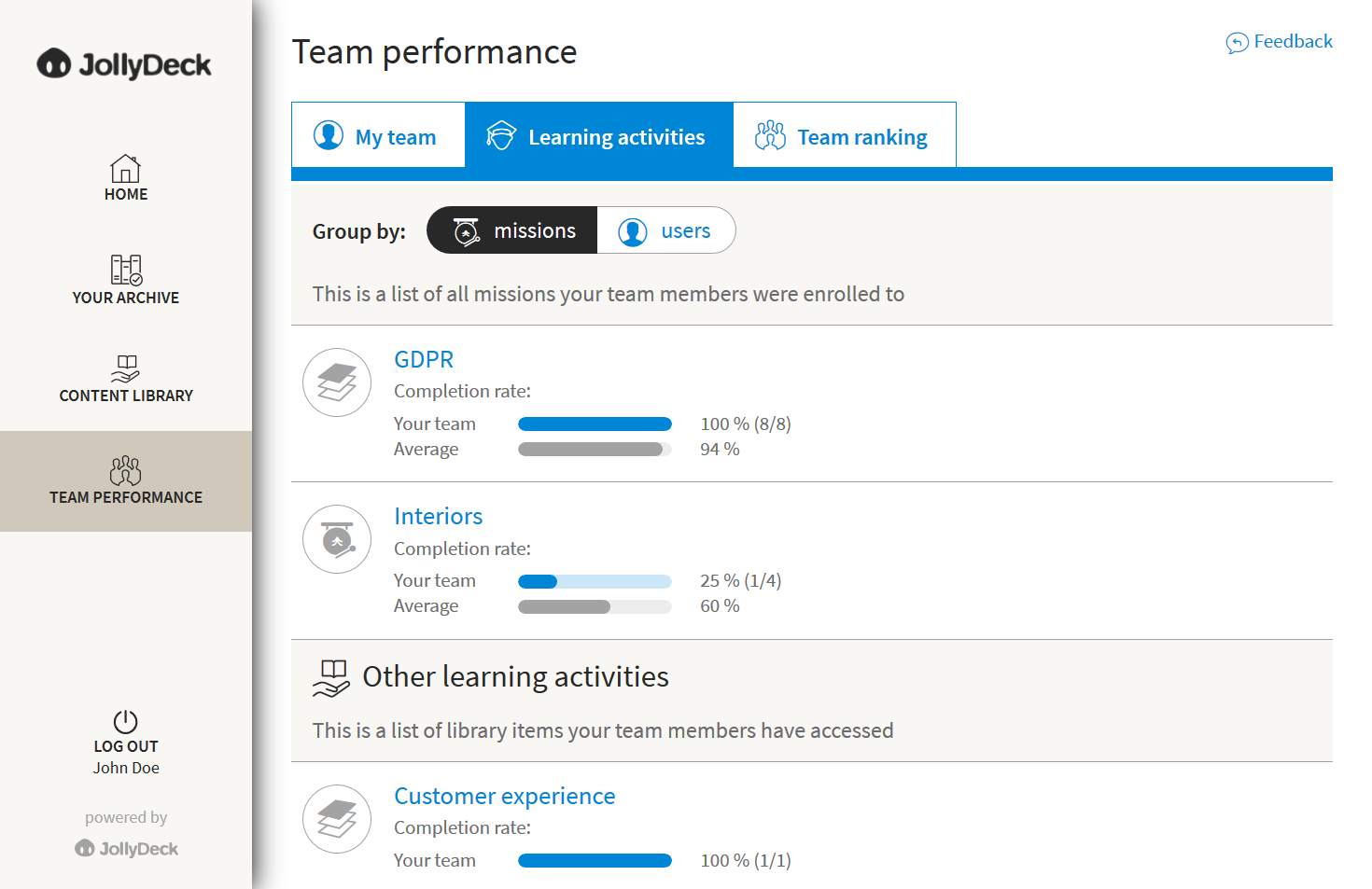 Team Ranking
Team Ranking enables line managers to compare their team with teams of other line managers, reporting to the same superior.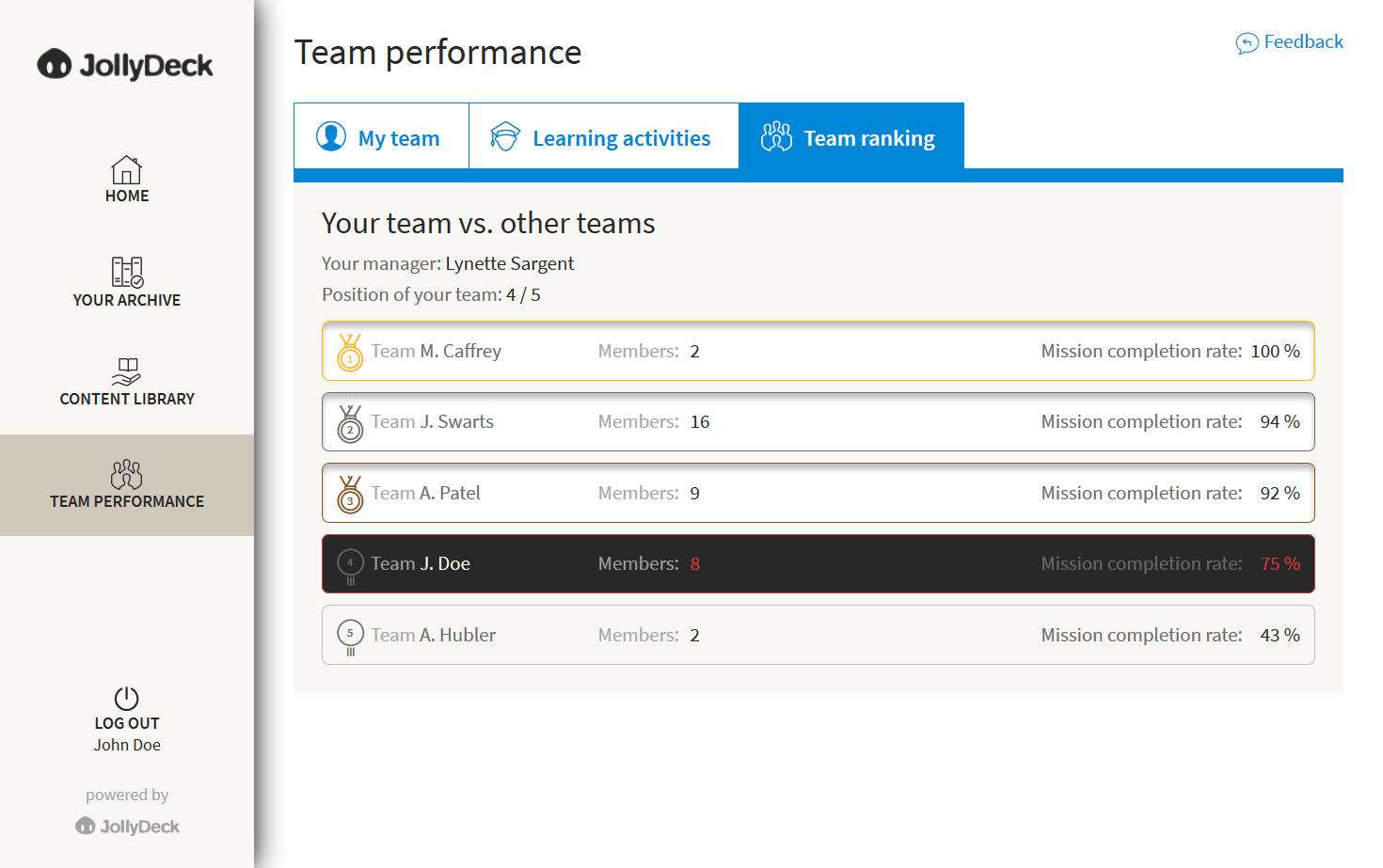 See: How does Line Manager functionality improve User performance?