Cards are the basic units of all JollyDeck content.
There are two types of Cards, delivering two kinds of information to the Learner:
Content Cards: deliver the facts and ideas the Learner needs to understand in order to pass a given Module. Each Content Card contains a discrete piece of information in the form of rich text, external links, images, videos or pdfs.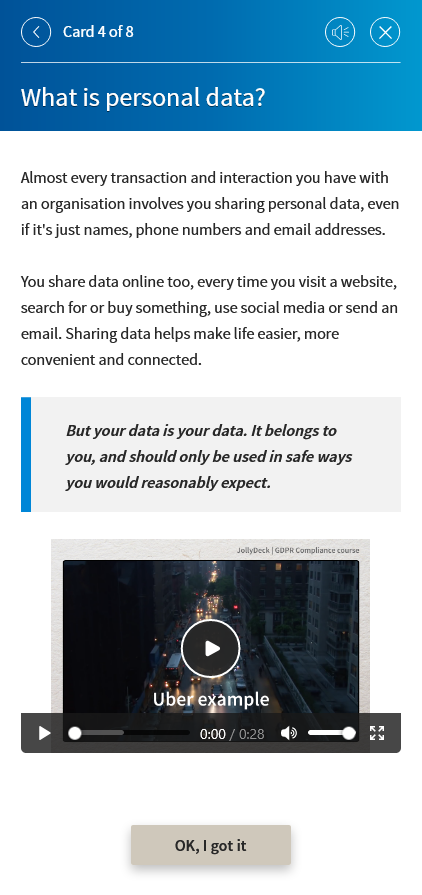 Question Cards: assess how well the Learner is absorbing those facts and ideas through true/false, multiple choice, ordering and match pairs questions. A Question Card can also function as a small survey, collecting user opinions through non-evaluative questions.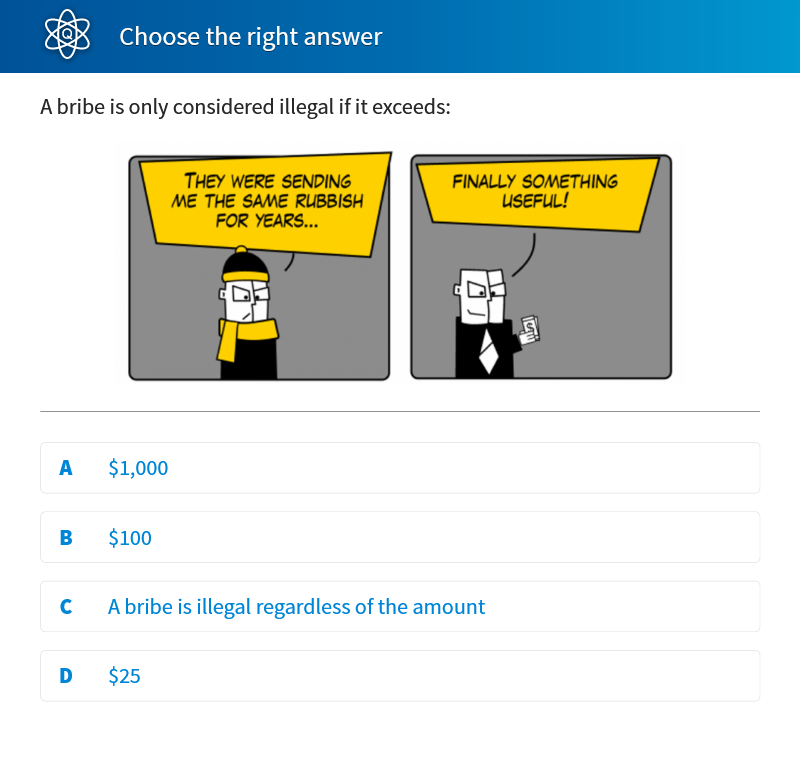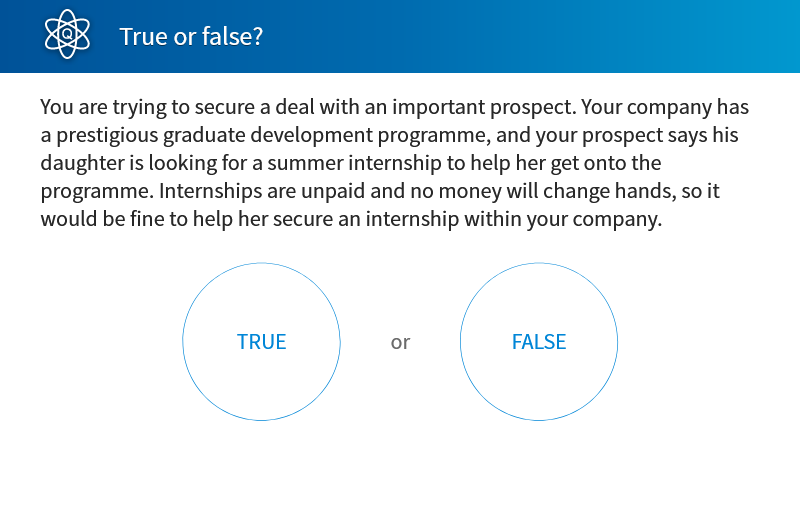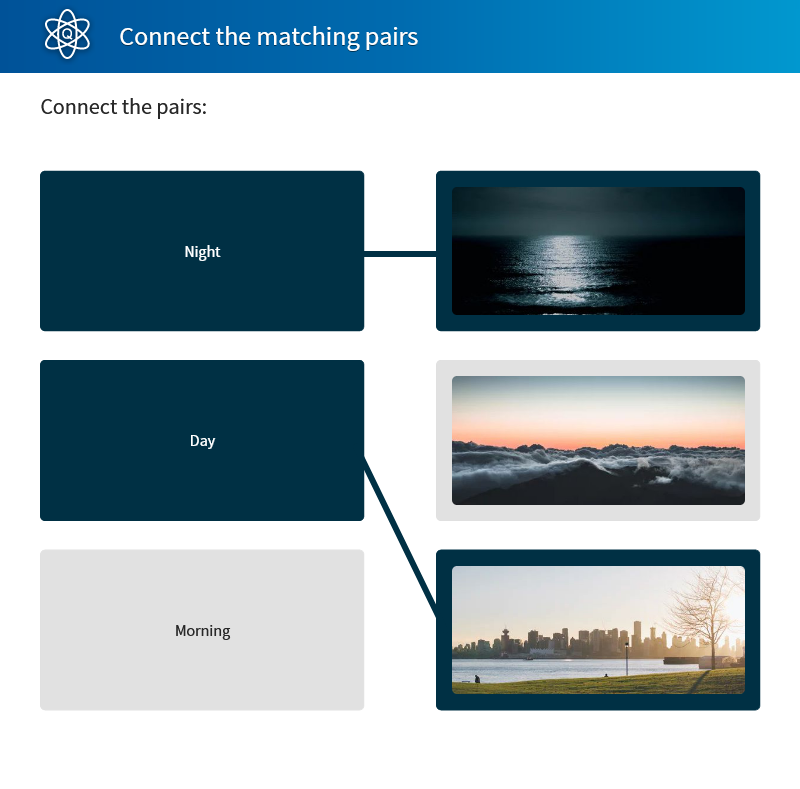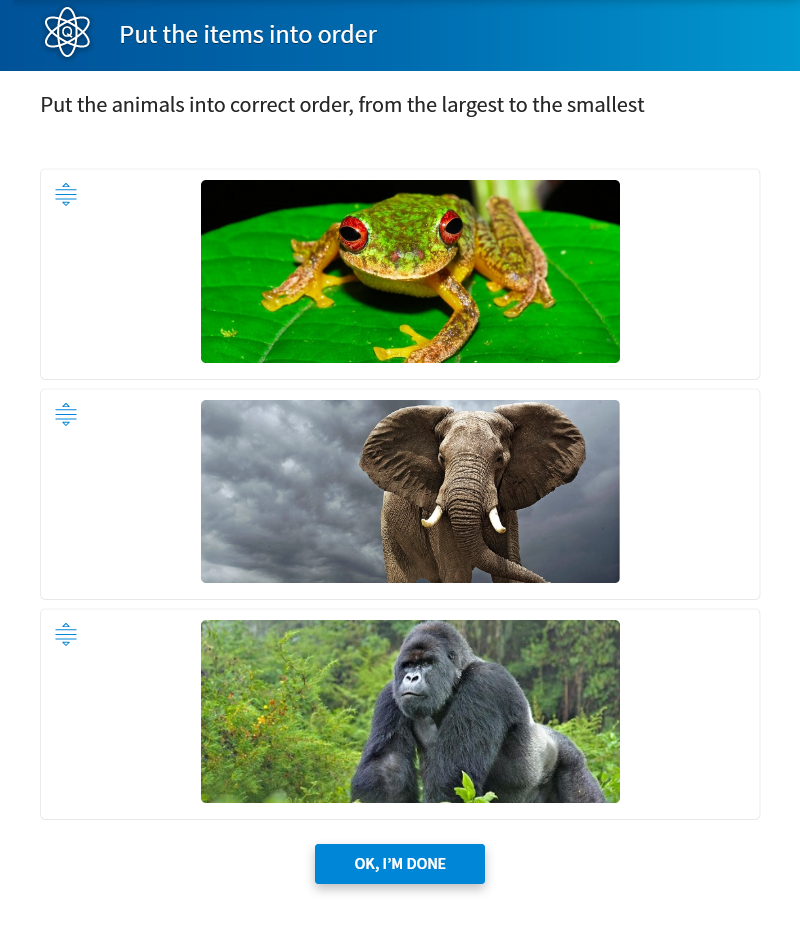 See: Creating content