Single page review enables you to share your entire course displayed on a single page with other JollyDeck users. This is a great way of inviting stakeholders to review your course and give comments on the content.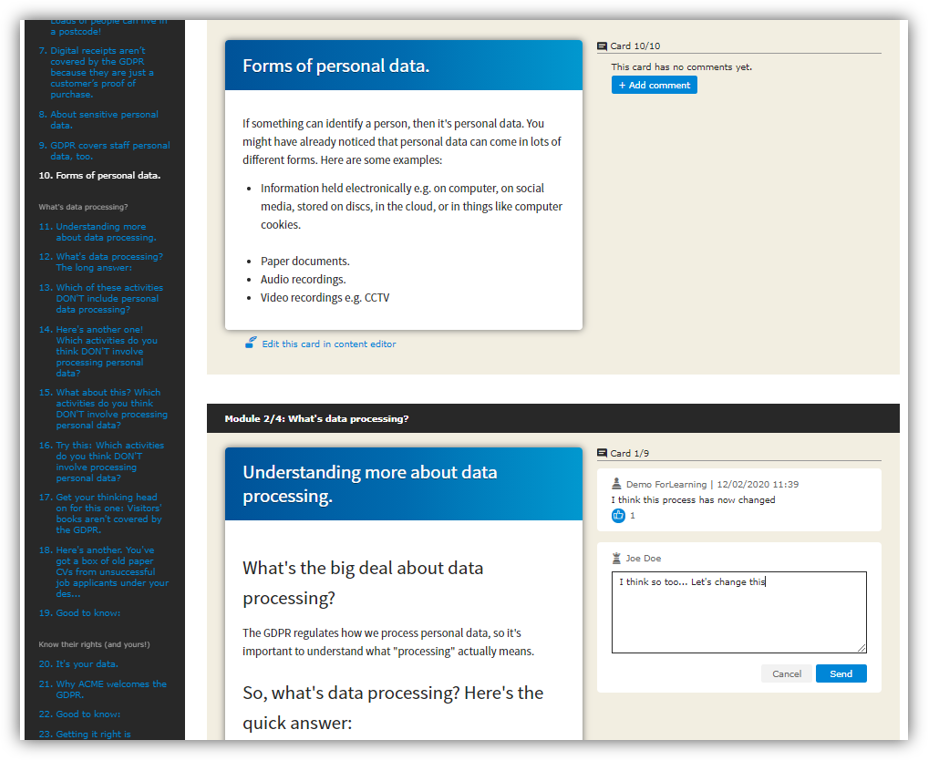 You can invite users to the single page review, by going to:
Dashboard > Content Editor > select course > Options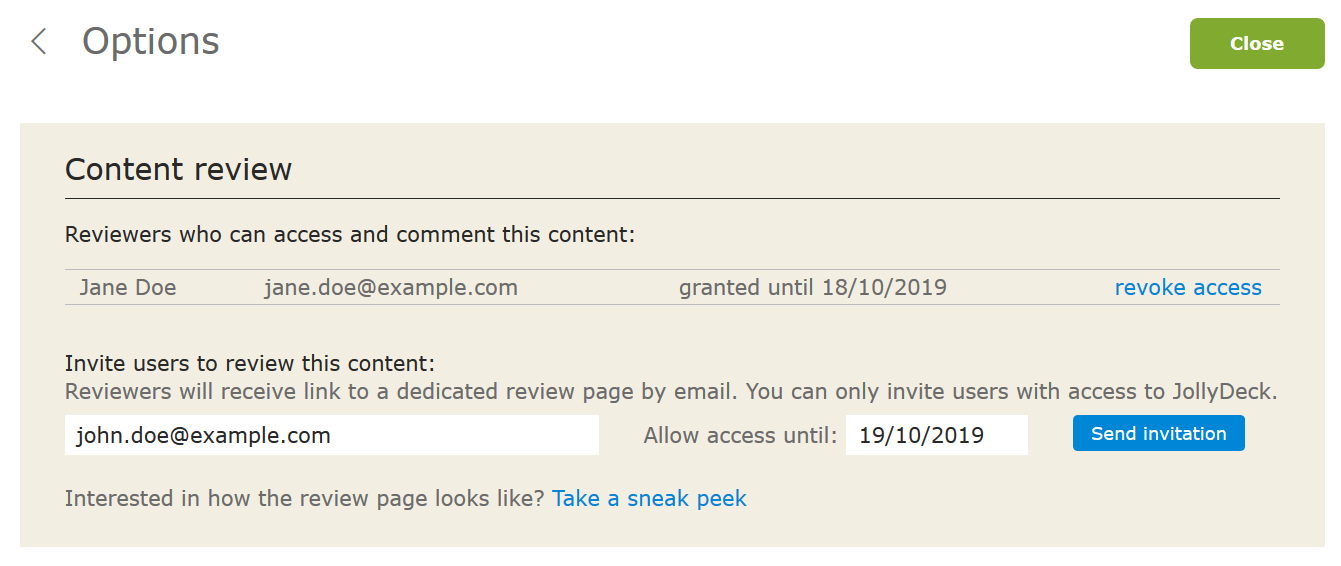 In the Content review section you can see who already has access to the content or invite new users to review. There's an expiry date you can set to their access. Once you have clicked Send invitation reviewers will receive a link to a dedicated review page by email.
Reviewers can provide comments on the cards or upvote comments they agree with, but cannot edit the content. Once the reviewers have finished the review, they will click on I'm done. Close this job. button at the bottom of the review page.
The author of the course will receive email notification when the reviewers have added a comment or completed the review. To see the comments, go to your content in the Content Editor. You can either reply to the comments or just resolve them.