Important questions
When used in a Test or Challenge, Question cards marked as "important" are included in every set of questions. The rest of the questions are selected randomly from the Question bank for every Learner. When used in a Quiz, important questions are always asked first.
In a course, "important questions" must be answered correctly in order for a Learner to complete a module. When answered incorrectly, the question again repeats at the end of the module until the Learner gives the right answer.
To mark a question as important, simply tick This is an important question checkbox when creating a Question Card.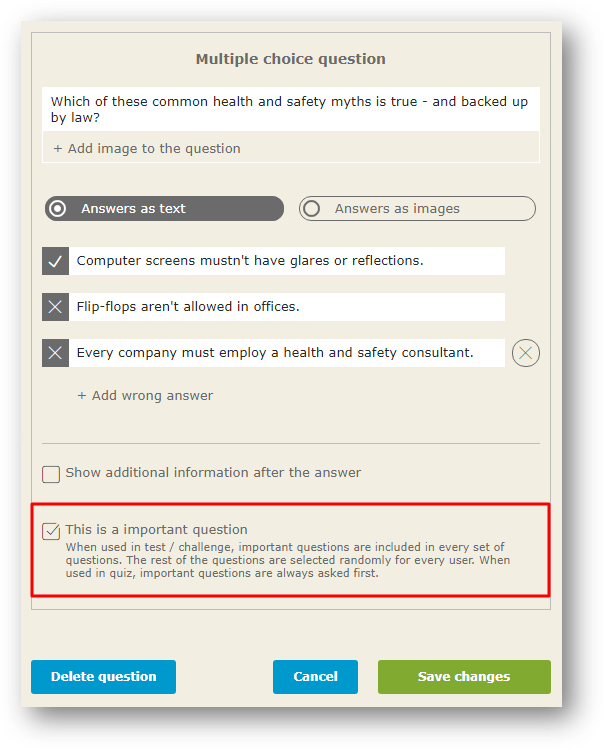 Good to know
Additional information can be displayed as a "Good to know" section at the bottom of a Question card. This information appears after learners have selected their answer.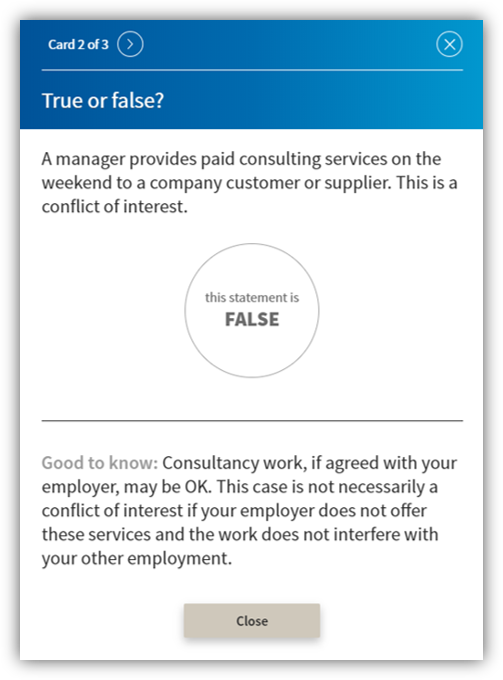 Additional explanations of the answers can be added when creating any question card. Furthermore, on true/false and multiple choice questions, different explanations can be added for each answer.