Additional explanations of the answers can be added when creating any question card. Furthermore, on true/false and multiple choice questions, different explanations can be added for each answer.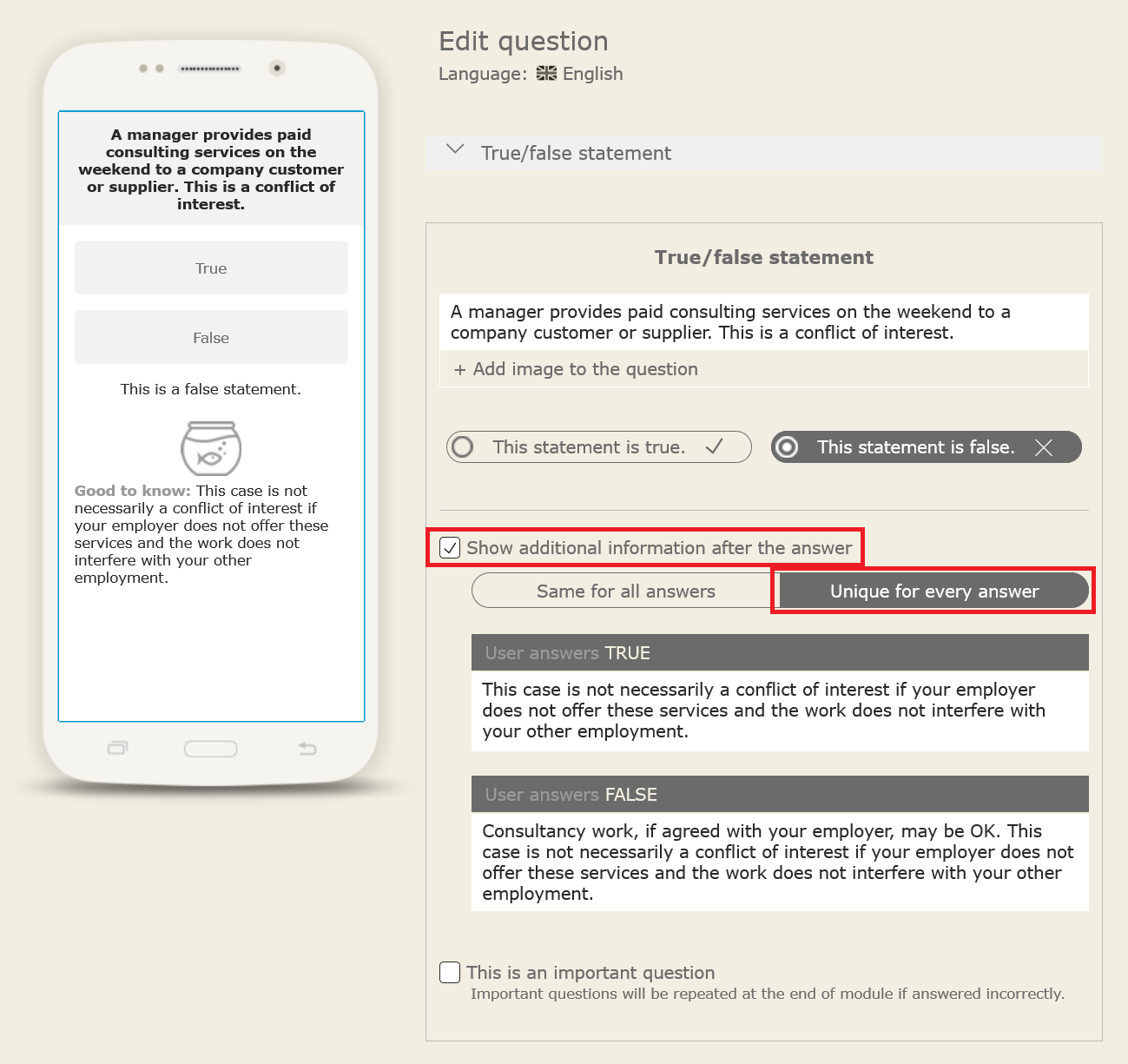 This information will be displayed as a "Good to know" section at the bottom of the card after learners have selected their answer.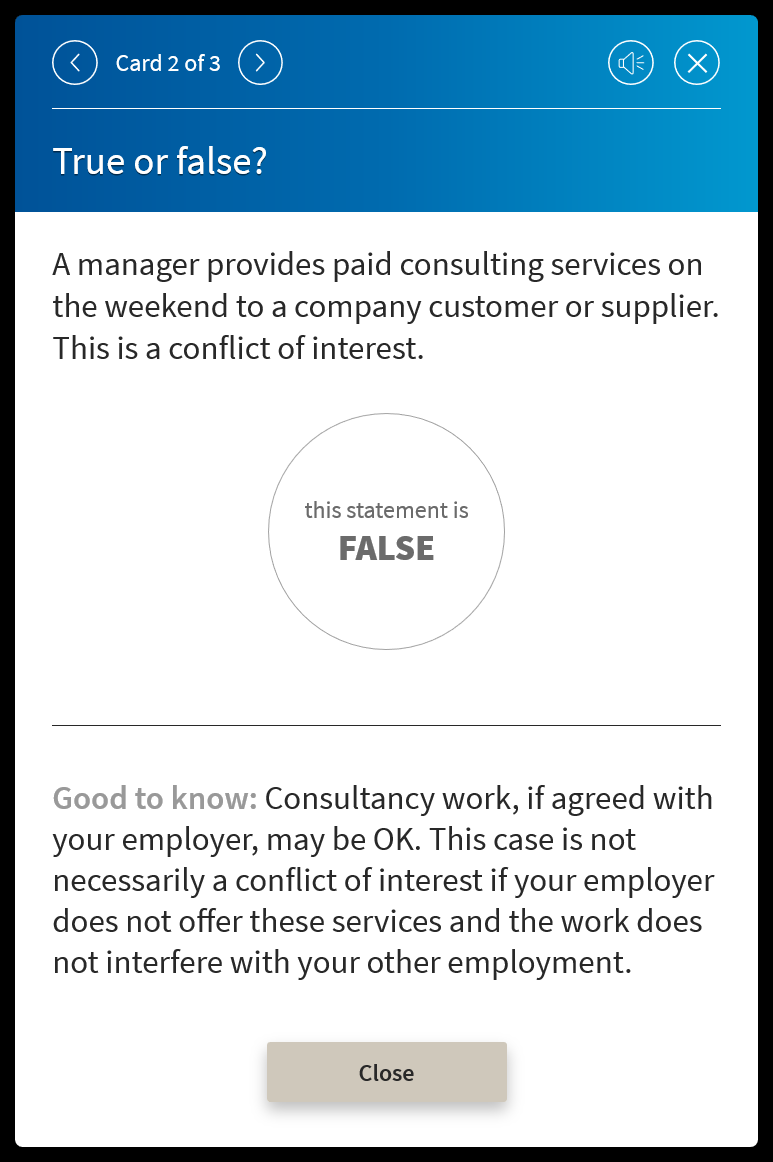 See: How can I assign 'must include' questions for a Test, Quiz or Challenge?