From the Dashboard, enter Content Editor
Select the content you are working on
Click on the green Preview button at the bottom of the page.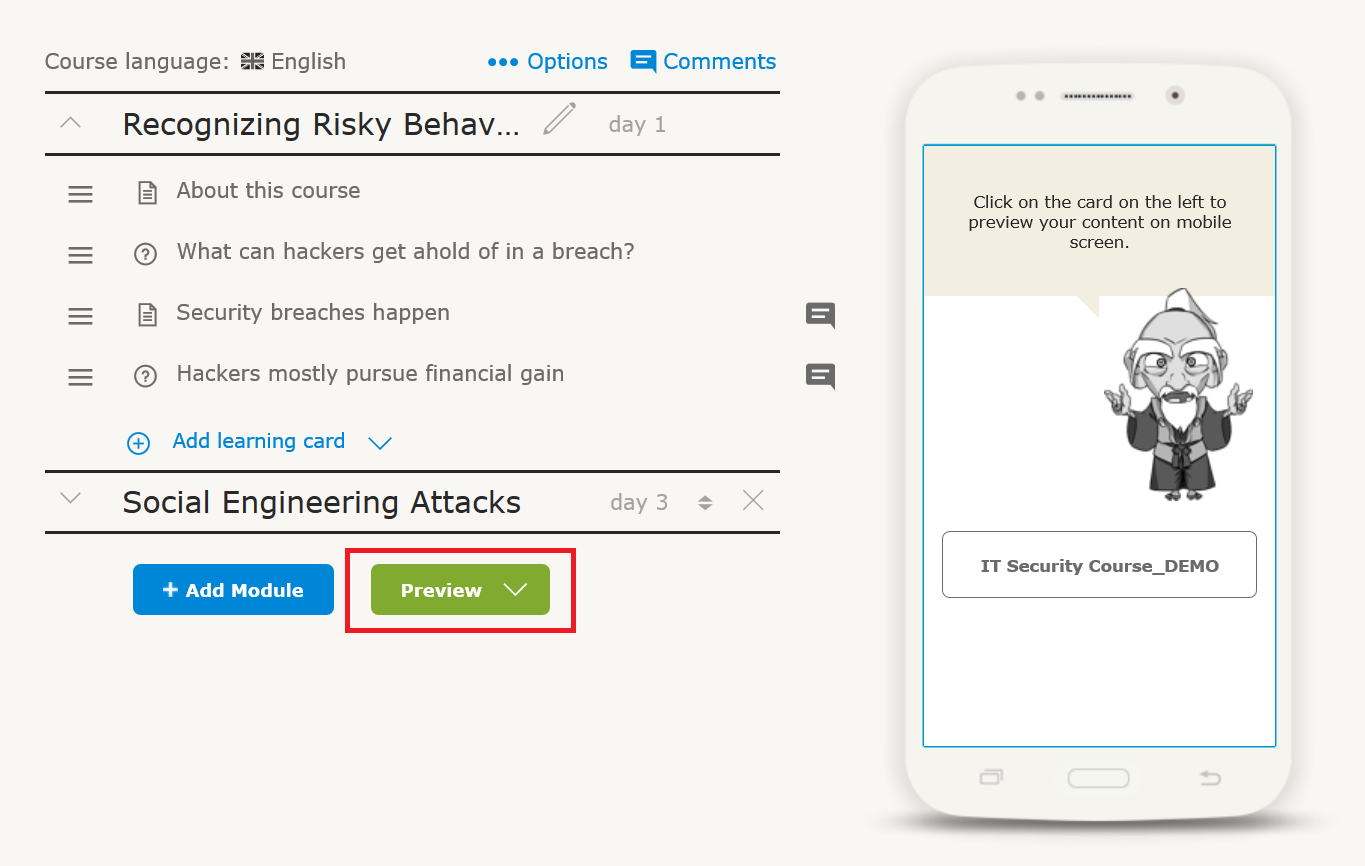 You can preview a course either as a Learning Course or Reference. A Question topic can be previewed either as a Quiz or Test/Challenge.
During the preview you can leave comments on the cards by clicking on + add a comment at the bottom of a Card.